The department is engaged in the design of buildings and structures for different purposes: residential, office, commercial, industrial and multi-purpose buildings of different materials and parts.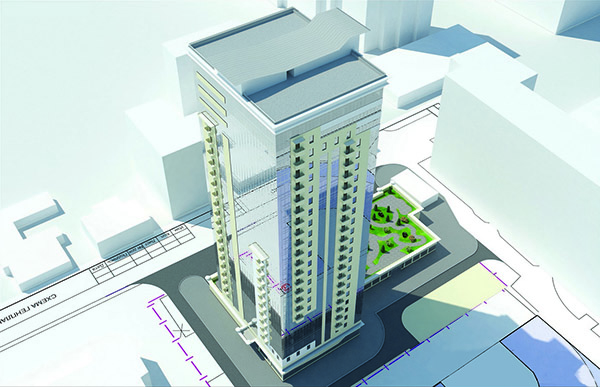 The range of design services offered:
Railway infrastructure facilities
Road transport infrastructure facilities
Civil and residential facilities
Social infrastructure facilities
Agricultural production facilities
Mining and processing production facilities
Renovation of the existing production facilities
Field supervision of projects construction
The design is carried out for a variety of geotechnical conditions, including construction in seismic areas, cold climate zones and on permafrost ground.
In our design work we use Lira, FOK-PK, Monomakh and SCAD software packages. We also apply 3D-modelling, which allows to provide the customer with a visual representation of the design and architectural solutions.
The department develops designs of buildings and structures for new construction, expansion, renovation and technical re-equipment of various existing industrial and agricultural enterprises, residential and public buildings, shopping and fitness centres, health resorts and recreation facilities, collective garages and service establishments for the railway and road transport.
Our documentation is developed in compliance with the regulatory requirements, with the best possible incorporation of customers' requirements and requests, and up-to-the-minute engineering solutions for the designed buildings and structures.
The development of documentation is carried out for the following items:
Architectural solutions;
Reinforced concrete structures;
Metalwork;
Engineering inspection and strengthening of structural steel of the existing buildings and structures;
Technical analysis and certification of various buildings and structures;
Field supervision of construction.
The design documentation developed by our department was used for the construction and putting into service of a sleeper factory, a three-storey service building, a permanent three-storey electrical signal box building, a reconstructed section the embankment, transport hub integrated development facilities, passenger platforms and water storage tanks, a pedestrian tunnel at a railway station, sound barriers on railways, sections of a grain loading system with railroad approach lines.