The department performs works on replication, folding, scanning and binding of text and graphic materials for the developed design products.
Specialists of the department quickly, efficiently and on time replicate the documentation, prepare and send it to the customers; they carry out maintenance monitoring of the available equipment and check that it is in good order.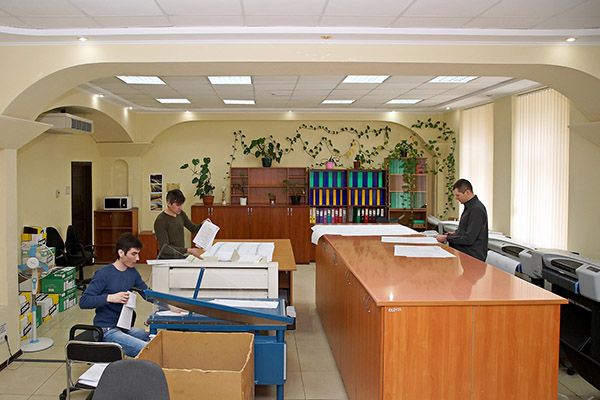 Major objectives of the department are:
replication;
folding;
integration;
sending of hard copies of the design and estimate documentation to the customers;
sending the design and estimate documentation in electronic form to the customers.
The department is furnished with all kinds of modern printing equipment and related machinery:
Multifunctional devices (copier, printer, scanner), A4 and A3 colour laser printers;
Large format plotter printers for a paper width of 610 and 910 mm;
Guillotine-type drawing cutting equipment, the maximum thickness of stack – 6 mm;

Folding machine and semi-automatic folder.