Highly qualified specialists of the department and availability of modern equipment make it possible to develop engineering documentation for the construction, renovation and major repairs of the motor roads, road interchanges on two levels, road infrastructure facilities, floating bridge crossings, soil and peat pits, hydraulic depositions of sand, and shore protection works. The department carries out design of general plot plans for the industrial plants and transport infrastructure facilities as well as civil construction.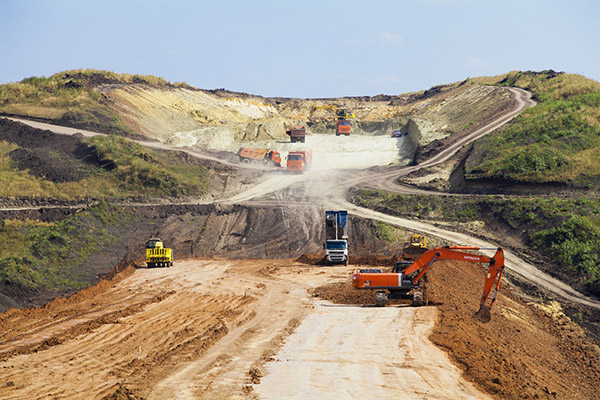 We provide services related to parcel plans as well as and land planning and landscaping projects. Our staff also assists in approval of right of way certificates and land allocation acts for the designed facilities by all parties concerned, obtaining concurrence and specifications from concerned parties.
For drawing up of the right of way certificates and land allocation acts, and for obtaining concurrence, our department works on its own with the Land use committees, National forest resource (Goslesfond), land owners and other organizations.
The developed design documentation is concurred by all concerned parties and, if necessary, followed up with the expert review boards until an expert review has been obtained.
When developing project documents, we use the state-of-the-art technology, up-to-date equipment and software: AutoCAD, Robur (Motor roads), "Radon", CREDO "ZNAK".
The major objective of the department is the development of design and engineering documentation for:
Construction, renovation and major repairs of the motor roads of all classes, including industrial and municipal roads;
Road infrastructure facilities;
Road interchanges on various levels;
Floating bridge crossings with approaches;
Dry-excavated soil pits and hydraulic depositions of soil;

General plot plans for the railway transport enterprises and facilities.